Author Shaun Musgrave
Posted On2015-09-14 03:15:00
iPad Games, iPhone games, News
Not long ago, Square Enix revealed Dragon Quest 7 in their planned line-up for the Tokyo Game Show. The last of the announced mainline ports of the popular role-playing series, it was revealed without any release date or pricing information. At the very least, it was confirmed that the game is based on the Nintendo 3DS remake as opposed to the original PlayStation version, but other details were scarce. I assumed we would have to wait until the show started this Thursday for more information, but it turns out that's how long Japan has to wait for the game itself.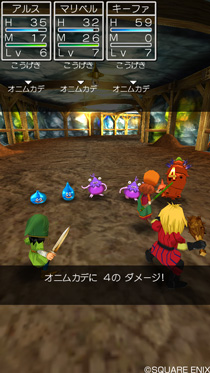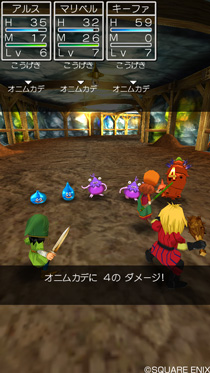 An update on the official Dragon Quest homepage today announced that Dragon Quest 7 will be releasing this Thursday, September 17th in the Japanese App Store, at a price of 1800 yen. That's around $14 in American dollars, and likely would fit in at the $14.99 price of many other Dragon Quest games. But unlike the other games, this one's worldwide release is an if, not a when. The game was released in English on PlayStation 1, but Square Enix has indicated the game would need a new localization whenever it was questioned about the status of the 3DS version that this one was based on. I'd assume that goes just the same for this situation. You might be wondering what the big deal is, since they've had to re-translate other games during this project. The issue is that Dragon Quest 7 is easily the largest, most text-filled entry in the series. It would be an incredibly resource-intensive project, and the only reason I think it's even possible is because one localization would be able t o be used across mobiles and 3DS.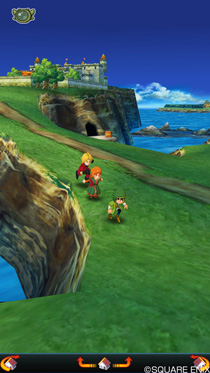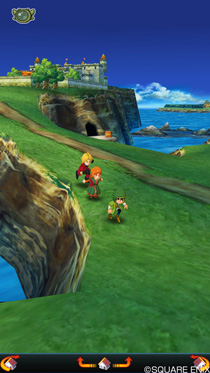 So we'll have to wait and see what Square Enix has to say about Dragon Quest 7's status worldwide. It would be pretty odd to leave one game out after they've done all the others, but the special circumstances here mean that we have to at least consider the possibility that we may never see an English version on our mobile devices. We'll let you know as soon as we hear anything, and I'll of course be around with some impressions of the Japanese version when it releases later this week.
Silver1226

I have been hoping for the port of the 3DS version of DQ7 since I heard it was being made. DW7 is one of my favourite video games, basically ever, but I did understand the issues with re-translating it for the updated script and whether there was enough interest to make that large of a project worth it. That was until I noticed that the Wikipedia listing for DQX lists an American release as impending. Wouldn't an MMO have a LOT more text? At this point I am just hoping that the MMO does well enough to let them justify finally giving us DQ7 >_<'
Qaioud

Intrigued by this!

What exactly does localisation entail? More than translation, going by the sounds of it...? I can't imagine that translation *alone* would make this a hugely resource intensive project, particularly given the vast swathes of work that must've gone into creating the game itself!
Dailon Huskey

Fingers crossed on this one for sure!
Bliquid

Question is, how did DQ series fare on mobile in the western markets? I guess the chances to see this localized are down to that. Also, is anyone else wondering if DQ IX could ever be seen on mobile like me?
This article forwarded via FORWARD RSS -
http://forward.fullcontentrss.com
If you no longer wish to receive email from Forward RSS, click here to unsubscribe:
http://forward.fullcontentrss.com/unsubscribe.php
--
Posting oleh Blogger ke
Secret Love In Life
pada 9/14/2015 04.15.00 AM
--
Posting oleh Blogger ke
Secret Love In Life
pada 9/14/2015 04.15.00 AM
--
Posting oleh Blogger ke
Secret Love In Life
pada 9/14/2015 04.15.00 AM
--
Posting oleh Blogger ke
Secret Love In Life
pada 9/14/2015 04.15.00 AM